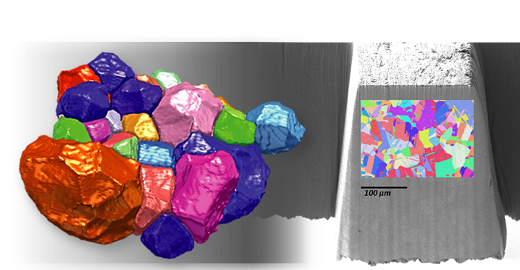 Webinar on High Throughput Lab-Based Grain Mapping
High Throughput Lab-Based Non-Destructive 3D Grain Mapping: Crystallographic Insights into Materials Science Samples
Want to learn more about grain mapping in a home laboratory setting? This webinar will give details of both
3D non-destructive LabDCT and 2D destructive laser-FIB methods, as well as numerous application examples
to highlight new capabilities.
The webinar is intended for researchers and students working in the field of materials science.
Speakers: Erik Lauridsen, Xnovo & Hrishikesh Bale, Carl Zeiss Microscopy Inc.
Aired on July 28, 2020 – NOW AVAILABLE ON DEMAND
The webinar is free of charge – registration required