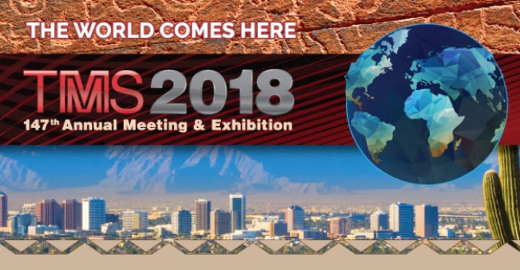 Xnovo will be attending TMS 2018 at the Phoenix Convention Center, and you can learn about our technology through a number of different talks:
Integrated Imaging in Three Dimensions: The Sum is Greater than the Parts
Ashwin Shahani, University of Michigan
Room 122C, Monday March 12 8:45 AM.
Mapping of 3D Grain Boundary Characteristics by LabDCT
Nicolas Gueninchault
Room 125A, Monday March 12 5:30 PM.
Coupled Experiment and Modelling to Study Grain Orientation and Interaction Effects
Jette Oddershede
Room 126B, Tuesday March 13 8:30 AM.
Effect of 3D Crystallographic Orientation and Microstructure on the Evolution of Corrosion in Aluminum Alloys
Nikhilesh Chawla, Arizona State University
Room 102A, Thursday March 15 10:10 AM.
Visit TMS 2018, 11-15 March 2018, Phoenix, USA, full program